Select Main Diet
Lose Weight
Be in the best shape of your life
Build Muscle
Bulk up naturally
Performance & Endurance
Turn on your beast mode
Add Health Goals
Cholesterol, Blood Pressure
Your E-Mail
We will send you a link to your meal plan to this e-mail.
Generating Meal Plan...
Your 30-day Plan Summary
30 DAY PLAN
$9.99
FREE
| | |
| --- | --- |
| | Breakfast, lunch, dinner, snacks |
| | Thousands of potential meal variations |
| | Top Foods |
| | Detailed nutrition charts & facts |
| | Web & mobile access |
| | Printable PDF file |
| | Unlimited printouts |
What You Get
1. Complete Personalized Meal Plan
Your pesonalized meal plan (breakfast, lunch, dinner and snacks) has been prepared for you based on the parameters and health goals you've provided. All meals in the plan have been individually selected so they can provide maximum nutritional and health value to you.
GET MY MEAL PLAN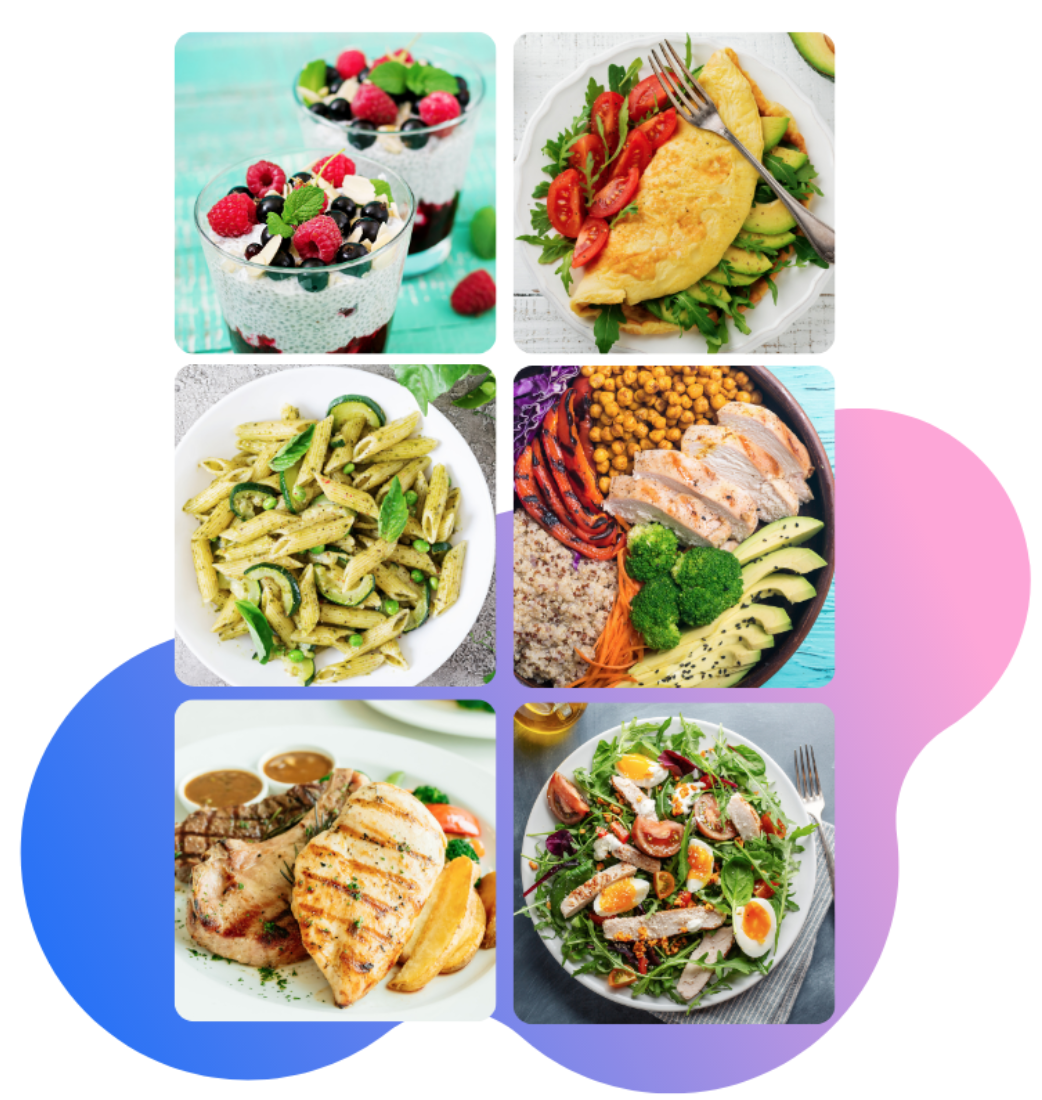 2. Nutrition Information at Your Fingertips
Easy access to macro, vitamin and mineral charts with 25 different nutrients to help you gain a better understanding of the quality of your nutrient intake. Complete plan nutrition facts with detailed information about the exact amount of each nutrient sourced through the plan.
GET MY MEAL PLAN
3. Access Digitally or Print It Out on Paper
Use the meal plan anytime, anytime at your own pace from your desktop, mobile phone or tablet. We have also made this file in PDF format to make it easier for you. Print it out on paper for a more convenient way of using it.
GET MY MEAL PLAN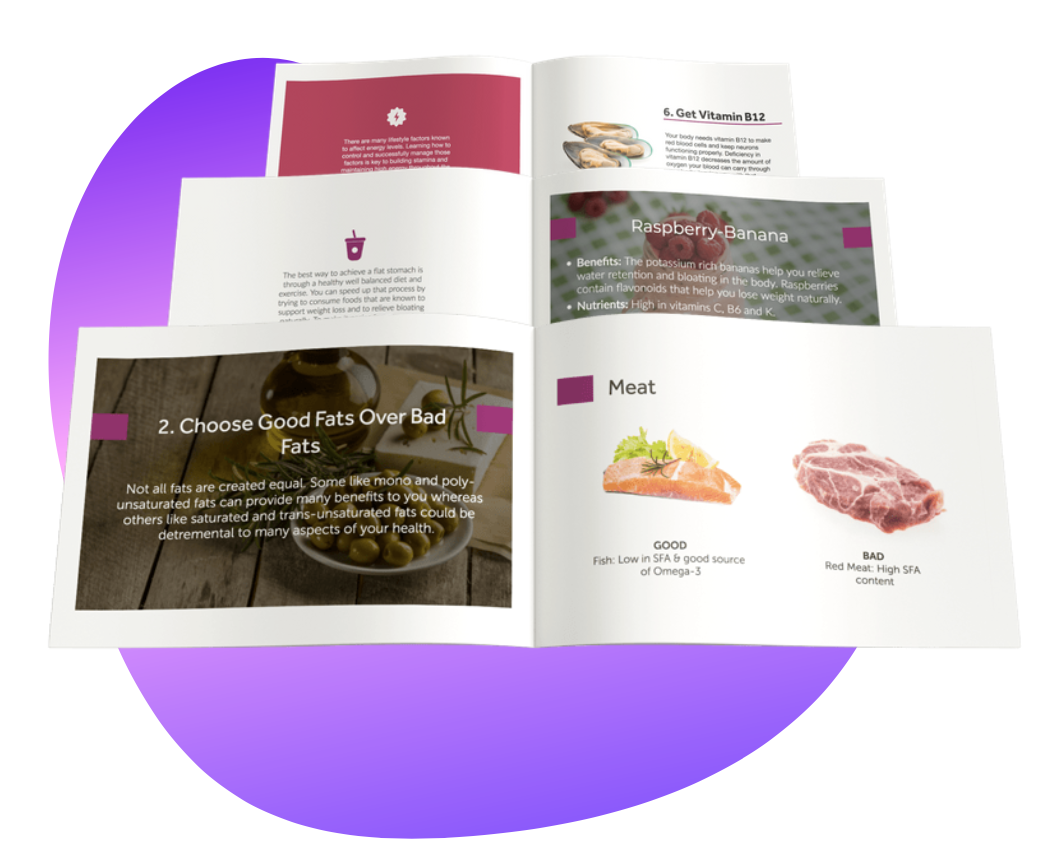 4. Buy Now and Get 3 Bonus eBooks
Learn how to keep a healthy diet and how to manage your daily nutrient intake with the following eBooks:


| | |
| --- | --- |
| 1 | Don't Try Hard, Eat Smart: How to Get Fit and Be Healthy Effortlessly ($7.99 value; now FREE) |
| 2 | Top 10 Ways to Boost Your Energy & Stamina Naturally ($4.99 value; now FREE) |
| 3 | Smoothie Recipes That Will Help You Flatten Your Stomach ($4.99 value; now FREE) |
GET MY MEAL PLAN
What Our Users Say

"
Very Good Quality. It has helped me become a happier and healthier person... it is beyond helpful and I would recommend it 10 times out of 10.
"

"
Inspired me to change my lifestyle. It is helping me track my progress and it motivates me when I'm having an off day. Would truly recommend!
"

"
Best ever. Everyone that's breathing on this earth should have this. No kidding.
"

"
Amazing! So convenient and it helped me eat great.
"

"
Love this! Its very easy to use and I actually want to diet & exercise!
"

"
Excellent interface and great way to see sustained results over months. It takes users beyond health/fitness bingeing and partners with them for the long haul.
"