Inlivo – Official USDA Strategic National Partner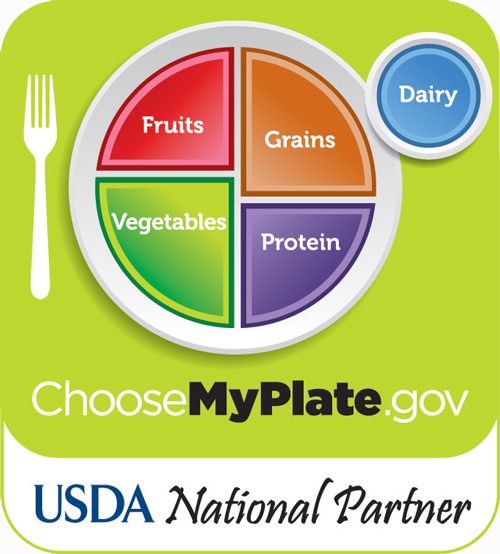 Inlivo is proud to announce that is now an official USDA Strategic National Partner!
Take advantage of our features following the USDA guidelines:
PLATE MONITOR - View your plate statistics to check whether consumption of a certain food group is too low or too high.
HEALTHY DIET COACHING - Make critical diet adjustments with just a tap of a button.
ESSENTIAL NUTRIENT DEFICIENCY MONITOR - View a detailed analysis of your macro-nutrient, vitamin and mineral basket composition and get alerts in case of vitamin and/or mineral deficiencies.
HIGH RISK COMPONENTS MONITOR - Monitor the intake of high risk components such as: sodium, added sugars, saturated fat and cholesterol.
HARMFULL SUBSTANCES MONITOR - Get information – count and name – of potentially dangerous to your health foods in your diet.
ChooseMyPlate.gov provides practical information to individuals, health professionals, nutrition educators, and the food industry to help consumers build healthier diets with resources and tools for dietary assessment, nutrition education, and other user-friendly nutrition information. As Americans are experiencing epidemic rates of overweight and obesity, the online resources and tools can empower people to make healthier food choices for themselves, their families, and their children.
MyPlate illustrates the five food groups that are the building blocks for a healthy diet using a familiar image – a place setting for a meal. Before you eat, think about what goes on your plate or in your cup or bowl.
MyPlate, MiPlato, and ChooseMyPlate.gov were developed by and are maintained by the USDA Center for Nutrition Policy & Promotion (CNPP).
---
Want to transform yourself into a healthier, happier person? Discover the life-changing power of nutrition.
Take a moment to imagine yourself being in full control of your health and wellbeing:
You easily reach and maintain (without starving) a healthy weight because your metabolism is functioning at its optimal level.
You no longer feel like being run over by a truck - your supercharged thriving body is in excellent shape and your mood, energy and performance are steady throughout the day.
You know exactly what to change in your diet and lifestyle in order to beat daily stress and anxiety, and sleep more soundly each night.
You have access to insider secrets that help you keep a healthy low carb diet that is rich in vitamins and minerals known to control blood sugar fluctuations.
You daily menu is rich in highly nutritious foods that provide omega 3 fatty acids, fibre and vitamin C - all needed to keep your bad cholesterol and triglycerides in check.
You are in control of your blood pressure thanks to tools that help you track sodium, potassium and other nutrients known to promote better blood circulation
TAKE OUR FREE DIET SURVEY